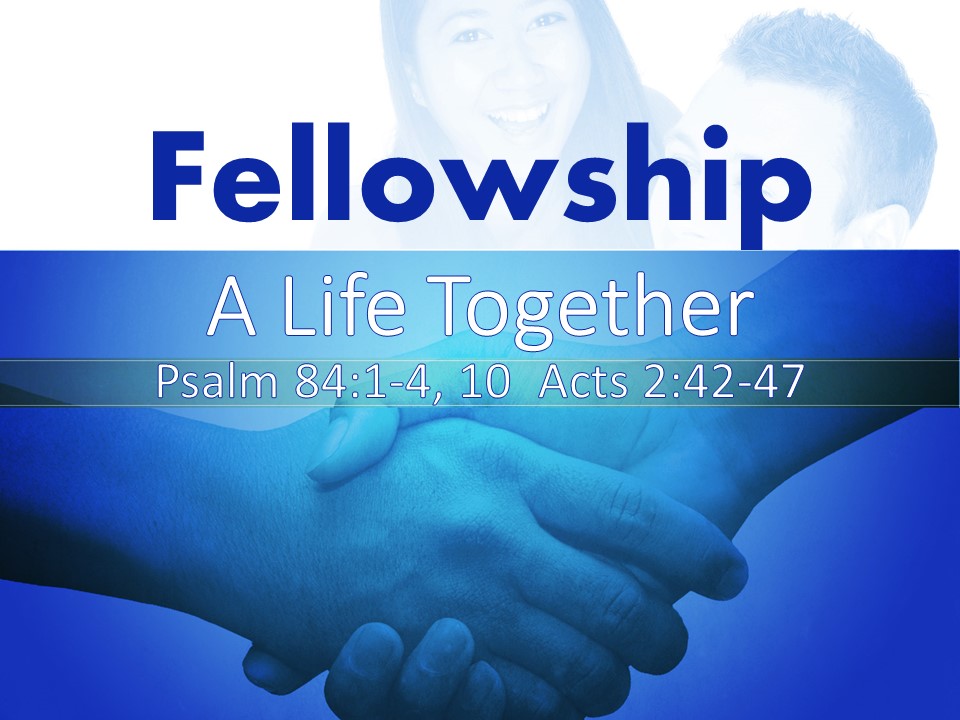 Psalm 84:1-4, 10
How lovely is your dwelling place, O Lord of hosts! My soul longs, indeed it faints for the courts of the Lord; my heart and my flesh sing for joy to the living God.  Even the sparrow finds a home, and the swallow a nest for herself, where she may lay her young, at your altars, O Lord of hosts, my King and my God.
Happy are those who live in your house, ever singing your praise. For a day in your courts is better than a thousand elsewhere. I would rather be a doorkeeper in the house of my God than live in the tents of wickedness.
Acts 2:42-47
They devoted themselves to the apostles' teaching and fellowship, to the breaking of bread and the prayers. Awe came upon everyone, because many wonders and signs were being done by the apostles. All who believed were together and had all things in common; they would sell their possessions and goods and distribute the proceeds to all, as any had need.
Day by day, as they spent much time together in the temple, they broke bread at home and ate their food with glad and generous hearts, praising God and having the goodwill of all the people. And day by day the Lord added to their number those who were being saved.